Best Beach Home Fence
So you may have just purchased your beachfront property, or maybe you've lived there your whole life. Either way, the question we will answer in this post is, "What is the best fence for my beachfront property." Please don't hesitate to reach out with any feedback about this post. Click here to do so.
Needs and Wants:
Your needs / wants here are simple; you'd like an aesthetically pleasing fence that prevents others from snooping or trespassing and can brave the salty ocean air, weather and moisture. That narrows down your options because the salty ocean air, weather, and moisture at the beach will make short work of a wood fence and a traditional metal fence. A wood fence will rot, and a conventional metal fence will rust.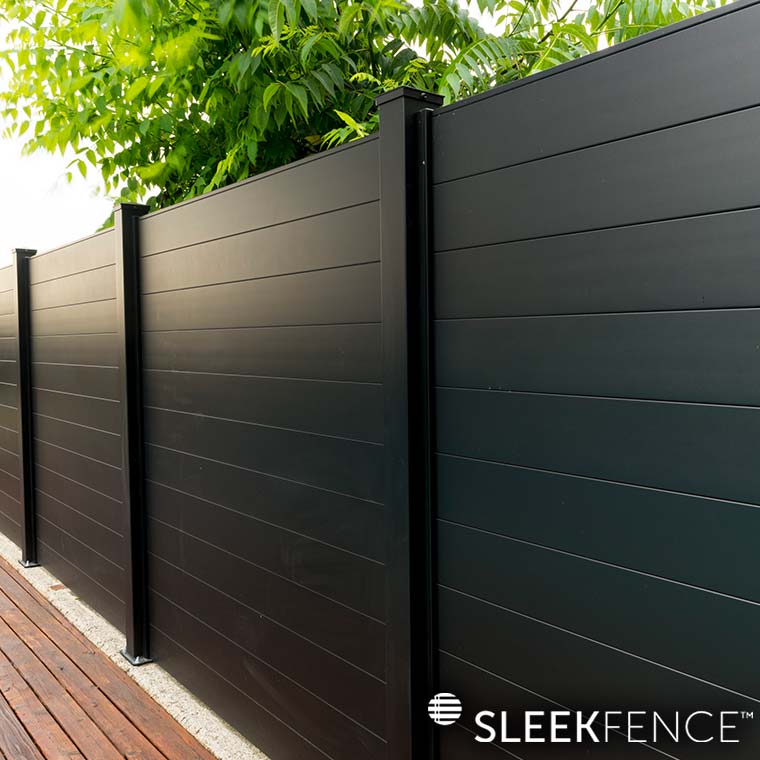 Why SLEEKFENCE is your answer:
This is precisely why we recommend a powder-coated aluminum fence for this job. SLEEKFENCE privacy or screen fence panels are strong, impervious to moisture, and do not rust. Our aluminum privacy fence panels and screen panels are powder-coated black. Because they are made from aluminum, they are resistant to corrosion and don't rust. Aluminum has no iron in its composition, so there is no iron to oxidize and rust. SLEEKFENCE requires no maintenance, ships to your door, and is easy to install. 
Will it hold up during extreme weather conditions, winds and storms?
SLEEKFENCE aluminum fence product is also very resilient to extreme weather conditions such as winds and storms. If you live in a particularly windy area, then you may want to consider our aluminum screen fence product as the wind will pass right through it. 
How much maintenance will be required?
Our aluminum privacy fence and aluminum screen fence product will require little to no maintenance aside from cleaning at your discretion. SLEEKFENCE doesn't require you to polish or paint your contemporary black fence. All you'll need to do is install it and enjoy it for a lifetime.
Conclusion:
Feel free to call or email us with any questions that you may have about our aluminum fence panels, a member of our support team will be happy to assist you. We pride ourselves on having the best customer service in the industry. We care about our clients and are genuinely grateful for their business. Most of our customer service team has installed fencing before, so they can coach you through the process if you've chosen to do it yourself. They are also more than happy to help you find a contractor in your area if you're looking to have it installed for you. Our fence comes preassembled, so installation is as easy as it gets for a black aluminum privacy fence.