How to put together a fence proposal for your HOA:
What's a site plan, and why do I need one for fence installation?
It sounds like a process, but getting your HOA to approve your fence project may be more straightforward. You need to ensure that you are following the rules. We wanted this post to serve as a quick guide to help you through the process. Please share this article on social media or with a friend if you find this article valuable. Feel free to email us if you have any feedback about this article; click here. We value your feedback, and we use the feedback to come up with ideas for future posts. Ok, let's get started!
Read the covenants, conditions, and restrictions:
These could also be referred to as the (CC&Rs). They will go over various topics like colors, holiday decorations, the maintenance and repair obligations of the property owners, shared easements between property owners, etc. The CC&Rs will outline the types of fences that aren't allowed at the HOA. They will also let you know if a formal proposal is required before starting your project. If you take the time to read this document before you begin your fence project, you will be totally informed regarding what you can and cannot do right from the get-go. This will ensure you'll do the job right the first time.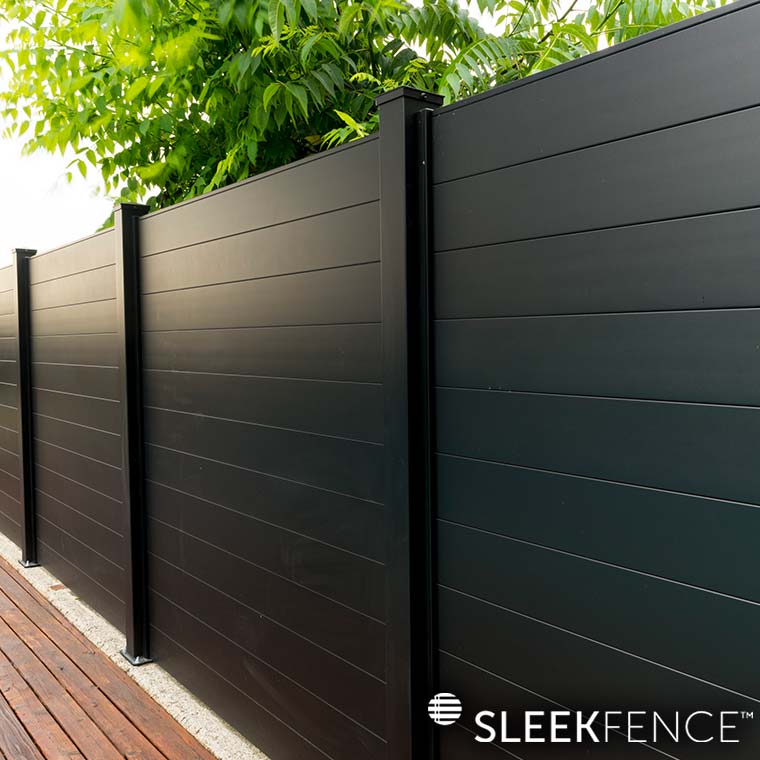 Become familiar with your city's zoning laws:
Zoning laws can differ based on your location. Make sure you familiarize yourself with this information and make sure your proposal takes these factors into account before submitting it. Your fence will need to comply with your HOA requirements and any local guidelines.
Decide on your fencing and hire a rockstar fence contractor:
You must look to hire a specialist (a company that works specifically with fence installation and replacement). The job will most likely be done right the first time if you choose a specialist over a generalist. At SLEEKFENCE we have relationships with exceptional contractors across North America to install our modern black fence product. We would love any recommendations you have; we are always looking to add to the team. When interviewing fence contractors, ask questions about what materials they would recommend based on your needs. Ask about the quality of the materials and how long they can be expected to last. There is no shortage of fence companies using lower-quality material that wears out fast. It is often hard to tell low manufacturer quality from a showroom sample. Our aluminum privacy fence and aluminum screen fence product will require little to no maintenance aside from cleaning at your discretion.SLEEKFENCE doesn't need you to polish or paint your contemporary black fence. SLEEKFENCE is a modern fence product that you'll never have to replace. Install it and enjoy it for a lifetime. 
Don't hesitate to reach out:
Feel free to call or email us with any questions that you may have about our aluminum fence panels, and a member of our support team will be happy to assist you. We pride ourselves on having the best customer service in the industry. We care about our clients and are genuinely grateful for their business. Most of our customer service team has installed fencing before, so they can coach you through the process if you've chosen to do it yourself. They are also more than happy to help you find a contractor in your area if you're looking to have it installed for you. Our fence comes preassembled, so installation is as easy as a black aluminum privacy fence.