Why invest in a quality fence?
Remember the adage buy cheap, buy twice? Well, this couldn't be more true when it comes to your fence. If you want to save money long-term, it would be in your best interests to do it right the first time. What does doing it right look like? We thought we would write a brief article to answer that question for you. Here are three reasons why we recommend you invest in a quality fence.
Please don't hesitate to reach out with any feedback about this post. Please share it with a friend or on social media if you find it valuable. Let's get started!
It adds value to your home.
This is a fact; a quality black aluminum fence will have your property looking better, plants will stand out against it, and it is strong enough to brave the elements and keep your kids and dogs inside. Though you may pay more for the fence upfront, you will save money in the long run because the fence requires no maintenance. This is our next point, and it is a great selling feature.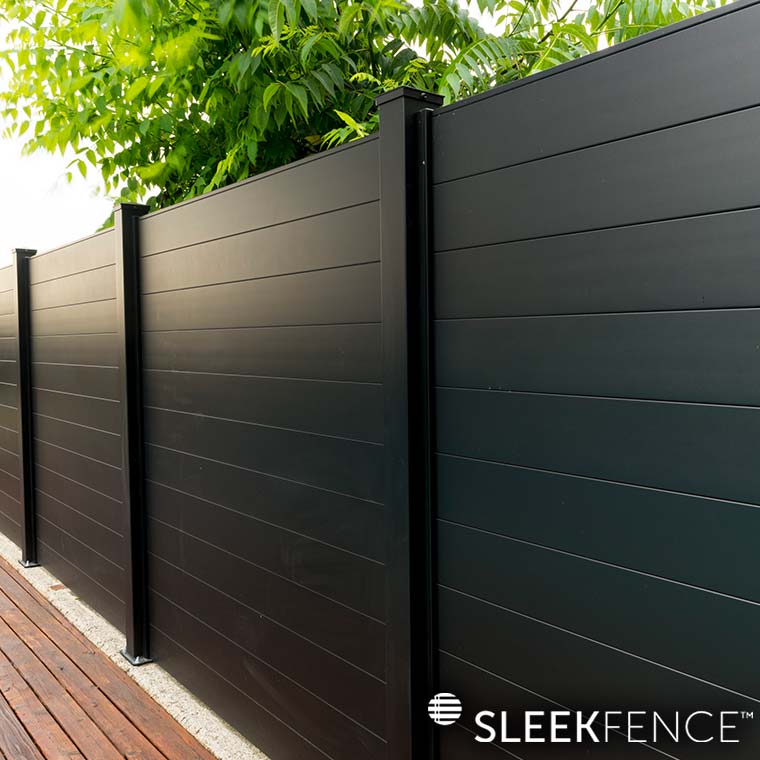 It requires no maintenance.
Our aluminum privacy fence and aluminum screen fence product will require little to no maintenance aside from cleaning at your discretion. SLEEKFENCE doesn't require you to polish or paint your contemporary black fence. All you'll need to do is install it and enjoy it for a lifetime. Let's take a second and talk about how this works; our aluminum privacy fence panels and screen panels are powder-coated black. Because they are made from aluminum, they are resistant to corrosion and don't rust. Aluminum has no iron in its composition, so there is no iron to oxidize and rust.
It is aesthetically pleasing.
Many of our clients or folks who have looked at our gallery or Pinterest page are shocked at just how good-looking our SLEEKFENCE aluminum fence product is. This was precisely our intention when we were designing it. We set out to create the most aesthetically pleasing fence product on the market. We needed SLEEKFENCE to look good up close and at a distance. You'll find that some low-quality fence product looks great until you get up close. Our product is just as durable as it is aesthetically pleasing. Do it once. Do it right!
Conclusion:
We hope this post. We know that you may have some follow-up questions. Feel free to call or email us with any questions that you may have about our aluminum fence panels, a member of our support team will be happy to assist you. We pride ourselves on having the best customer service in the industry. We care about our clients and are genuinely grateful for their business. Most of our customer service team has installed fencing before, so they can coach you through the process if you've chosen to do it yourself. They are also more than happy to help you find a contractor in your area if you're looking to have it installed for you. Our fence comes preassembled, so installation is as easy as it gets for a black aluminum privacy fence.